It has been wonderful to come together for our first 5 days as Year 3s! Everyone has been working hard and enjoying the sunshine. We have already read the first few chapters of Charlotte's Web and have been getting into our exciting Romans topic…which will have its very own themed Roman Day in a few weeks' time!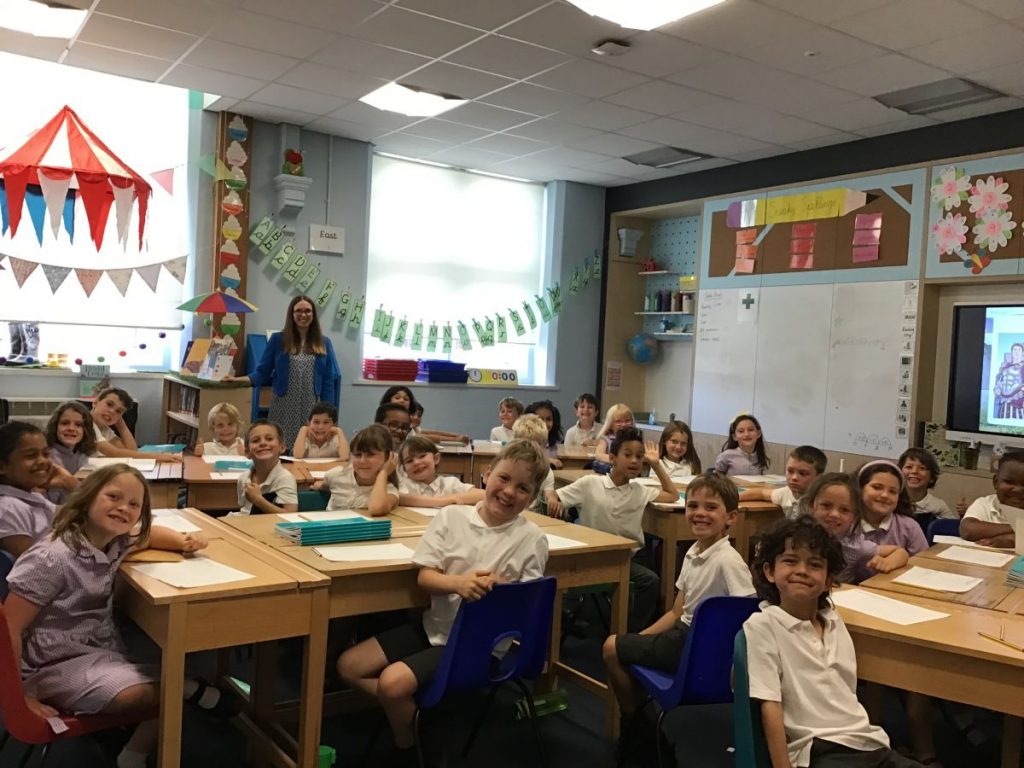 Here we are in our classroom in the Grant building, with our Festival themed book corner and brand new teacher wall.
Another fascinating topic that we have been enjoying is finding out about our skeletons. Last week we measured the circumference of our skulls – the cranium, to be precise!